Construction Engineering Intelligence
SkyFlint Critical Technologies offers cutting edge technology to create a cloud based, fused job site experience. Learn the many intuitive ways we can help streamline your processes.
See how it works
SkyFlint offers cutting edge technology to create a cloud based, fused job site experience. Learn how we can help you. Sign up for a demo of our web and mobile client portal.
Leveraging cutting edge technology to create a cloud based, fused job site experience for owners, engineers and constructors world wide.
Our cutting edge sensor networks work seamlessly to bring heavy civil project sites into a cloud based, remotely accessible client portal, ensuring 24/7/365 monitoring, quantity verification, weather event capture and progress tracking of critical infrastructure projects. Our integrated approach allows for all partners to stay connected to the milestone events and progressions from any web enabled device. Our full spectrum cloud archiving library ensure you never lose a crucial image or piece of data and allows owners and contractors to access these data points long after the project is complete.
Our fully networked job sites leverage multi-point, user definable automated time lapse camera systems, 4K resolution solar powered cellular based live tracking PTZ video systems, autonomous commercially licensed RTK based surveying UAV's and the bleeding edge technology of interactive 8K resolution Virtual Reality job site monitoring towers to give you a complete view of your linear project site, seamlessly integrated in a web based cloud portal. Web archiving folders also create easy tie-ins to aggregate site inspection reports, job tickets and other critical documents into a single source access point, simplifying how you view and interact with your day to day construction management, verification and inspection operations, all based on the power of the cloud.
SkyFlint's HiTS (Hagy Intelligent Traffic System) utilizes revolutionary AI based imagery processing to automate the traffic engineering study process by enabling 24/7 monitoring and reporting with verifiable visual imagery deliverables that supplement traditional traffic engineering reports, enabling better decisions to be made as it relates to traffic flow, capacity and signalization. Statistics are user definable by axle, vehicle type and pedestrian movements. Reports include heat maps of traffic patterns, and vehicle track stacking, while letting the engineering team break intervals down to the minute level to optimize design decisions.
The strength of our surveying technology is a diverse fleet of both manned and unmanned aircraft with state of the art sensor payloads and RTK enabled data collection technology. Operating Pilatus PC-12 fixed wing and Bell 206B-3 LongRanger helicopters for long range, long endurance survey missions under a FAA Part 135 certificate, and SenseFly fixed wing and rotary wing UAV's for medium duration and encroached landing/takeoff areas under a FAA Part 107 certificate, we have the right aircraft to allow us to complete any mission on any job site both ultra-urban and extremely remote. Our team of licensed surveyors and professional engineers ensure your deliverables are post processed and useable as true design ready datasets. Response time and accuracy is unmatched in the industry, and our 3D job progress aerial surveys allow for quantity verification and construction progress tracking in a user navigable 3D and VR environment from anywhere in the world.
A truly turn-key complete construction monitoring system. SkyFlint's web and mobile portal allow you instant access to your construction project. Live view and control each camera. Auto-autonomous generation of preset time-lapse snapshots allowing you to zoom in on the details of your project. Automatic generation of large panoramic images using the latest AI panoramic generation techniques.
Construction Engineering Intelligence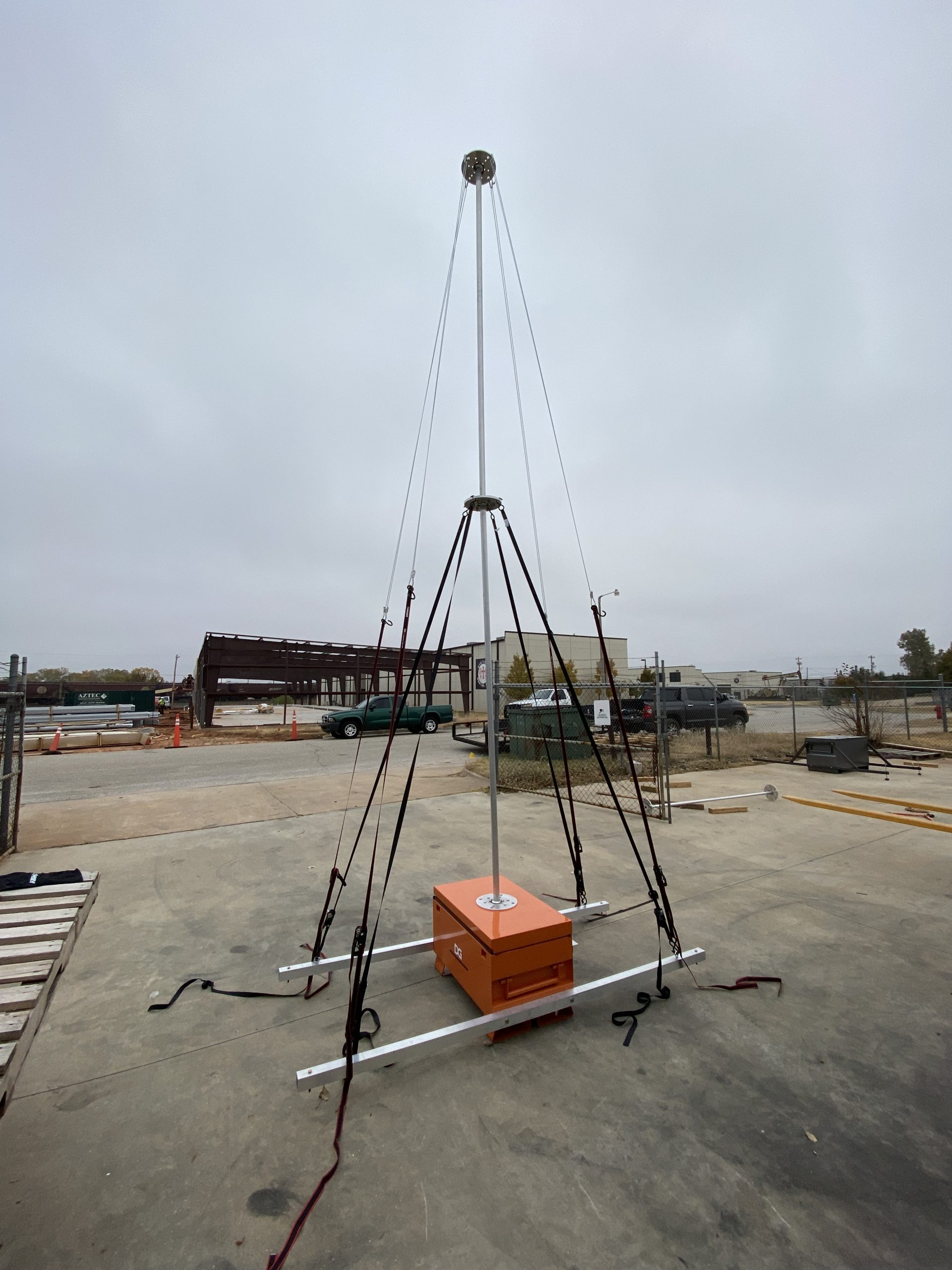 Leveraging cloud intelligence to help

cities

engineering firms

counties

construction

states

nations

you
Oklahoma Department of Transportation
Texas Department of Transportation
Oklahoma Turnpike Authority
Johnson & Associates, Inc.
Federal Highway Administration
Chickasaw Nation of Oklahoma
SkyFlint offers cutting edge technology to create a cloud based, fused job site experience. Learn how we can help you.
Join SkyFlint